For 18 years, I have been leading teams to deliver innovative, interactive solutions for customers.
Exceptional results come from partnering with customers, understanding their needs, and observing their behaviors. It's essential to build a creative team who sees value in both their successes and their failures in order to develop solutions that specifically meet those user's needs.
The following online portfolio is a small sample of my work. It should give you a clear idea of the strengths that I can bring to your team. If you have any questions, I would welcome the opportunity to present it personally. Thank you.
Interactive experiences don't end with the Web. In CarMax's newest stores, our team built an extraordinary in-store experience that surrounds shoppers with giant digital displays featuring interactive touchscreens, real-time data and brand immersion.
This experience gives shoppers the ability to:
Check-in on for their online appointments
View the status of their appraisal
Learn about CarMax equities, while exploring the showroom
Shop for cars—on the lot, and in our nationwide inventory
When a car is sold, the screens celebrate in sync throughout the store
Within weeks of deploying the new displays to the store, the quality display became an integral tool in the sales process.
Quality Display (about 3 minutes cycle)
We dedicated a lean UX team of Designers, Strategists, Analysts and Developers to rapidly prototype, test and optimize this new, in-store shopping experience.
With monthly grand openings, we were able to quickly test the interactions in live retail settings and fine tune the experience for all our customers.
Associates and customers responded enthusiastically to the new experience, in both store experience and conversion. "Next Gen" quickly became the standard for all of our CarMax stores.
For eight years, Aaron led the in-house team to enhance and improve the online customer experience for CarMax.com.
In that time...
Monthly site visitors grew from 3 million to over 13 million
CarMax tripled the inventory of cars available
Average time on site, per visitor has grown to over 10 minutes
80% of our shoppers now start their search at CarMax.com
Companies tend to scrutinize and prioritize their homepage over other areas of the site, but insights and data have proven that most of the users' time is spent on the search results.
The smallest improvements to this page can have the biggest downstream effects on lead conversion, visits to the store and ultimately sales.
In 2012, we partnered with BlockDot to build our iOS and Android apps. Our in-house creatives and strategists worked closely with the vendor to maintain a consistent customer experience.
In our second release, we expanded the intitial basic functionality to include MyCarMax and online bill payment; two enhanced features that were missing from the mobile experience.
Rapid prototyping and testing in a live environment is the fastest way for the team to learn what works and what does not. This car page tombstone prototype presented a new approach to photos and zoom.
The current car page tombstone is a child of this prototype and others like it. The experience continues to evolve based on what we've learned.
Lumiary's CRM application makes it possible for smaller online businesses to access, segment and analyze customer data in ways that were never before possible. Their acquisition site needed to present their product quickly and easily to potential customers.
"Since Wholemilk rebuilt our website, we've experienced a 58% increase online donations and a 75% reduction in phone calls from parents seeking clarification. This saves us time and money that we have reinvested in the quality of programs we provide to the young people of our community."

-- Ryan Ripperton, Executive Director of SPARC
Sometimes you need a web site quickly. Digital Relab needed to promote the launch of their CrowdFunder campaign — and they needed it "yesterday". Piece of cake.
Guided by the UX strategy, the architecture of the site broke away from the traditional inverted pyramid, and introduced and entriely new way of thinking about retail, online experience.
Your customer experience is a funnel, with your product in the middle. The experience can either take you deeper into the funnel, closer to the goal, or further away.
Products should be extremely easy to find, to compare, and to purchase in a very personal way. By paying attention to individual persona's goals, the site architecture blossomed into an experience tailored to the unique needs of The Body Shop customers.
In 2000, our team at Rare Medium delivered an extensive user experience strategy for health and beauty retail store, The Body Shop. This engagement led to some of the earliest examples of persona-driven UX strategy.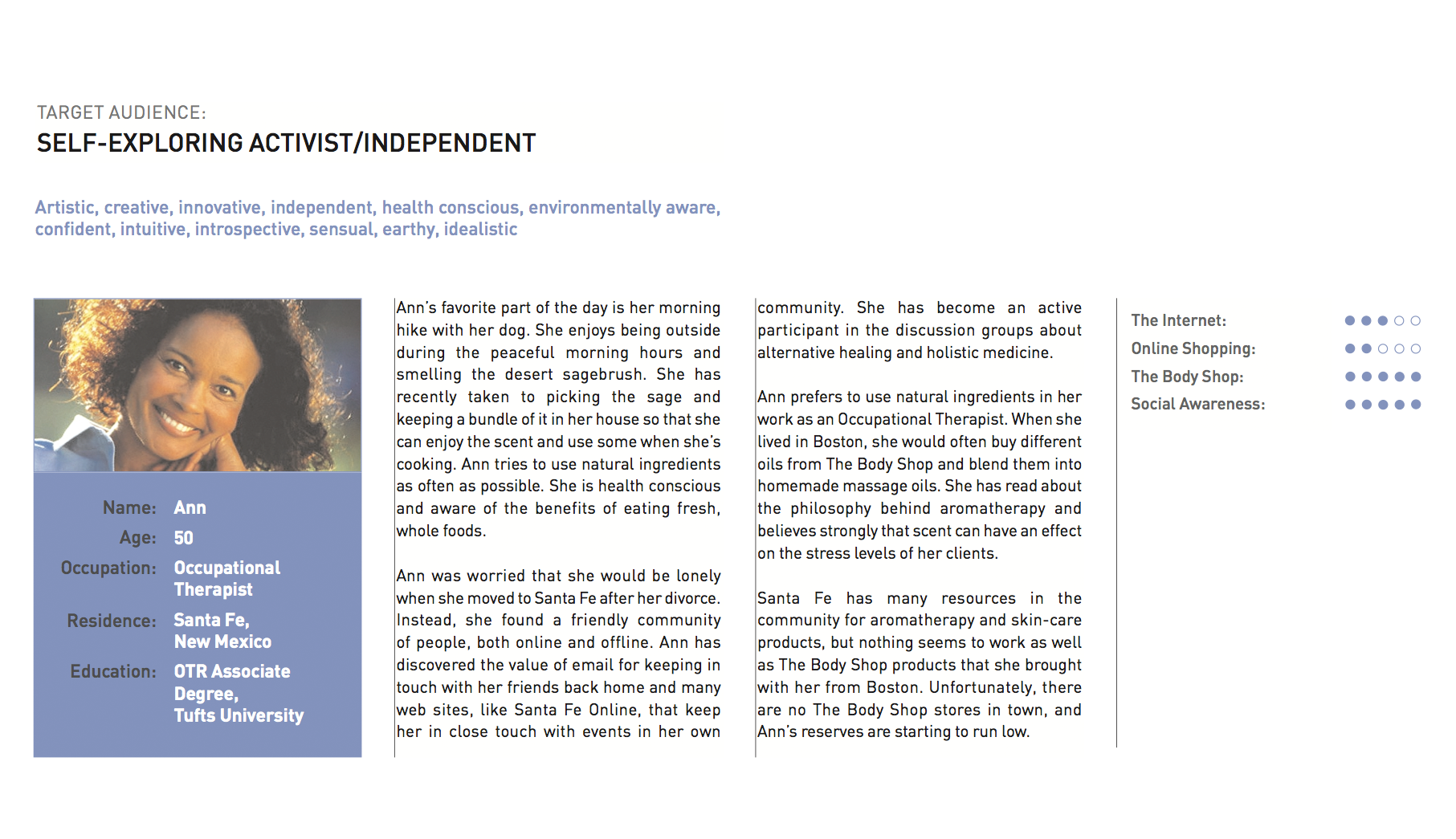 If the site can successfully fulfill the goals of the prototypical personas, the majority of the site's users will have a successful experience and those from the target audiences are more likely to find value.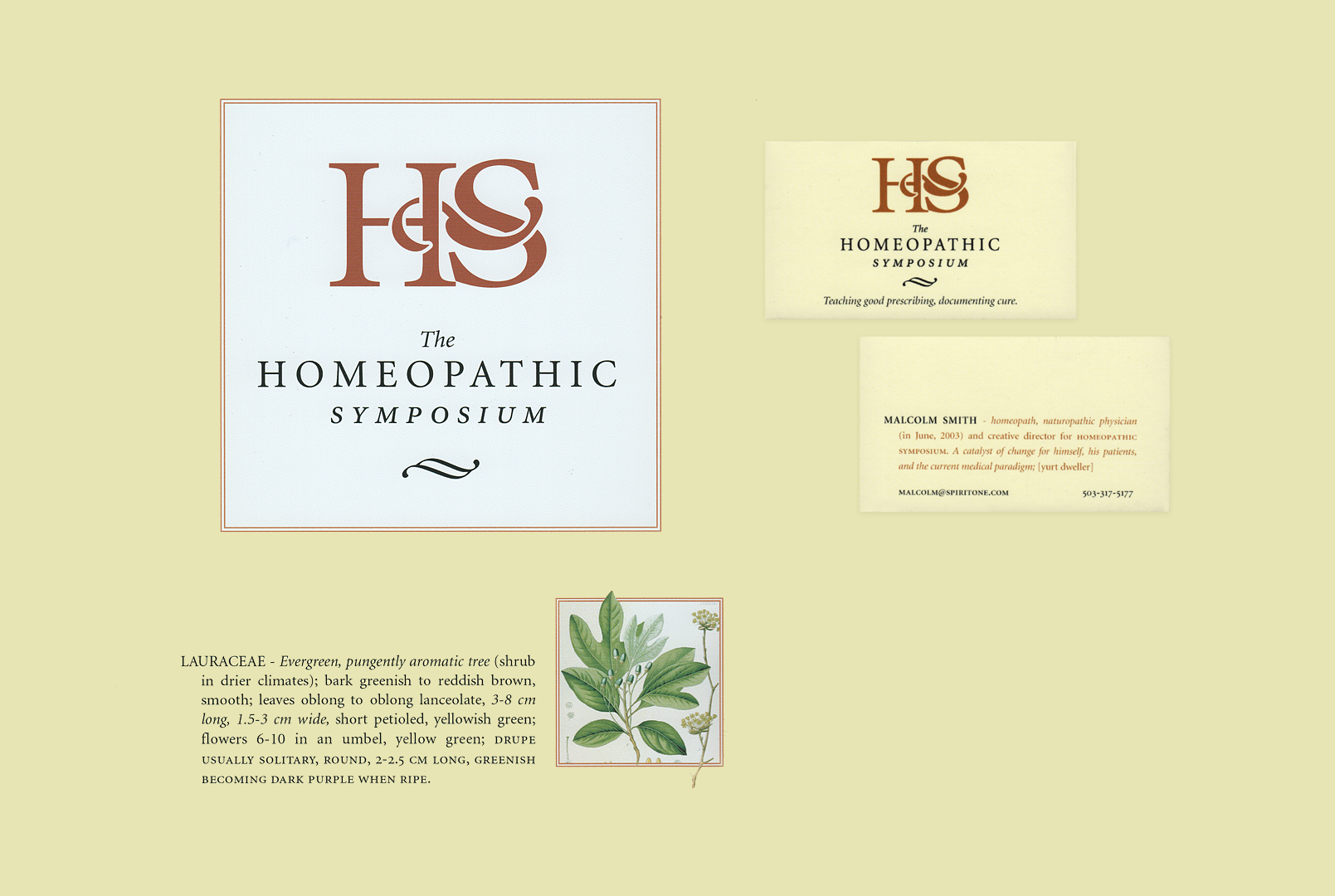 In 2004, we launched the first of many Kettle Chips campaigns, asking consumers to submit chip flavor ideas and vote for the flavor they crave the most.
Direct emails announced the winner and solicited the next round of entries. It was social media, before there was social media.